Image Gallery
Casey Fields Ryegrass Overseed - Olympic Gold
The Main oval is a couch base. For this renovation they chose to oversow with Olympic Gold – a blend of three ryegrasses:
34% SR4600 Turf Type Ryegrass
33% SR4660ST Turf Type Ryegrass
33% Bonneville Turf Type Ryegrass
Xavier College, Brighton Melbourne - Veracruz Couch
Has Legend Couch, wanting to get more consistency in their turf.
Oversowed December with Advanced Seed Veracruz Couch @ 75kg per Ha.
Oval was deeply dethatched and top dressed (prior – how long before?)
Application of Primo to give the Veracruz the best chance to establish.
Heavy rains Pre-Christmas may have caused some wash and puddling.
Germination occurred after 2-3 weeks in bare areas.
Difficult to see the seed where existing Legend has grown back.
Still in early stages
Extra Seed used in bare areas where the heavy rains washed away seed.
Waratah Wholesale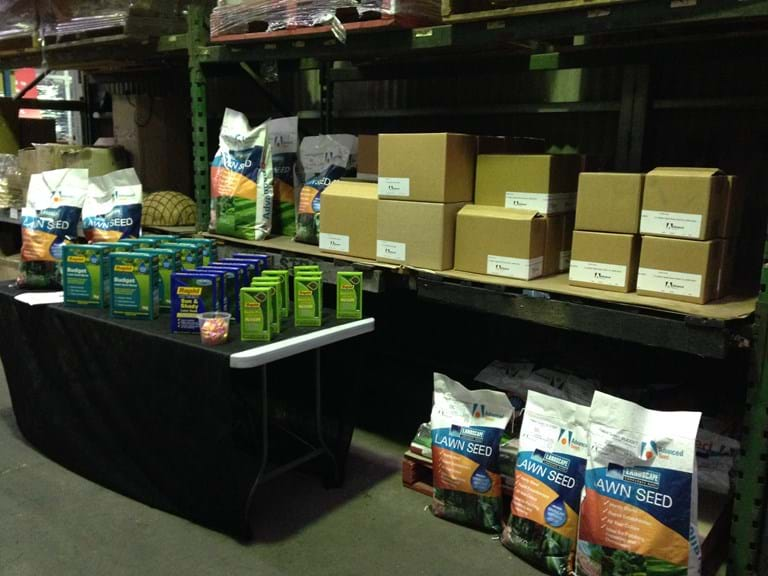 Great visit to Waratah Wholesale who distribute Advanced Seed's Range of Rapid Green Range of Products to nurseries, hardware stores and others in Tasmania.
This was their Hobart Open Day where they invite customers to view the current range of products while enjoying a BBQ lunch. Their major open day is in Launceston in July. Budget Blend 1kg is the main product seen in the nurseries.
Coolamon Rovers Football Oval - La Prima Couch
6 weeks after sowing with La Prima Couch. Exciting Seeded Couchgrass. Excellent Winter Retention. Top Rated NTEP.
Advanced Seed Seminars with Dr Leah Brilman
Kingborough Twin Sports Field
The Kingborough Twin Sports Field Complex,in Hobart Tasmania, was constructed in 2010.
The ovals were first seeded with the Seed Research ryegrass varieties,SR4220 and SR4600 and proved to be a successful turf surface for all the Sporting Clubs involved.
Due to the ceased production of the SR4220,the ovals were oversown with SR4660ST Ryegrass earlier this year. The SR4660ST was chosen for it's rapid spreading tillering which leads to turf recovery as well as it's dark green colour and improved wear resistance.
These ovals are an excellent example of the variety chosen and the expertise of the groundstaff involved.