Image Gallery
Championship Range Wearmaster Blend
May 2019: Championship Range Wearmaster Blend:
Existing Couch grass oversown with Wearmaster at a Melbourne, Victoria Stadium
These images are roughly 6 weeks after oversowing
Germination was very good
Turf mangers happy with the performance under heavy training





Lawn Tips Kentucky Bluegrass SR2100 Project
If you haven't found him online yet we'll introduce you now… Ben from Lawn Tips is a massive lawn enthusiast. His videos and photos online are inspiring people to up their game when it comes to their lawn.
Ben is a Greenkeeper in Orange, NSW and he's about to kick off a new project lawn for his brother using our Kentucky Bluegrass 2100. He'll be recording video diaries on the steps they take and the progress as the weeks go on. If you're interested follow online via Lawn Tips Instagram, Facebook or YouTube. Details are below.
Here's the first video on YouTube: https://www.youtube.com/watch?v=aYITvUDn7MQ
Instagram: http://instagram.com/lawntips
Facebook: https://www.facebook.com/lawntips
Website: https://www.lawntips.net/
Keep watching for more videos in the weeks to come!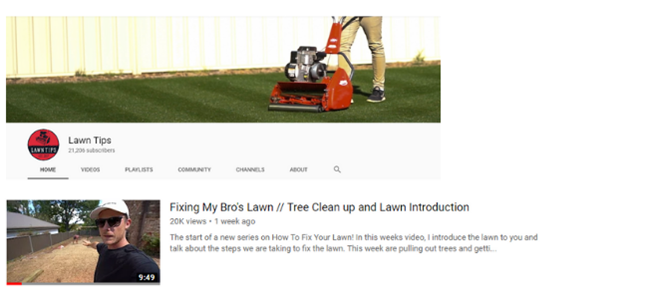 GIS Show February 2019 - San Diego
Mich had the pleasure of going to the GIS show in San Diego February 2019. He had the pleasure of meeting with our key suppliers and making new connections. Mick met with Earthway's John and Brian who we are the Australian Distributor for, looking at new products to bring to the market within the next 12 months like the Flex Select Range. He also spent time with Dr Rich Hurley who is the renowned breeder of 007 and 777 Bentgrass, fantastic mind with lots of great knowledge. Mick also spoke with Billy and Neil from Evergreen who supply our growth mats which have been very successful at major stadiums and golf courses. It was also great to catch up again with Dr Leah Brilman who was in Australia speaking at one of our Seminars.
Our major seed supplier DLF were prominent at the show and Mick was able to spend quality time with our key supply people to keep up to date with the turf grass breeding which we will bring to the market.
The GIS is a large show which has between 15,000 to 20,000 delegates go through each year. It takes approximately 2 days to completely get through. We try to attend the show every year as it is good to always be looking for new products and opportunities.
Kingborough Twin Sports Field Complex
The Kingborough Twin Sports Field Complex,in Hobart Tasmania, was constructed in 2010.
The ovals were first seeded with the Seed Research ryegrass varieties,SR4220 and SR4600 and proved to be a successful turf surface for all the Sporting Clubs involved.
Due to the ceased production of the SR4220,the ovals were oversown with SR4660ST Ryegrass earlier this year. The SR4660ST was chosen for it's rapid spreading tillering which leads to turf recovery as well as it's dark green colour and improved wear resistance.
These ovals are an excellent example of the variety chosen and the expertise of the groundstaff involved.
Advanced Seed Seminars with Dr Leah Brilman
Coolamon Rovers Football Oval - La Prima Couch
6 weeks after sowing with La Prima Couch. Exciting Seeded Couchgrass. Excellent Winter Retention. Top Rated NTEP.
Waratah Wholesale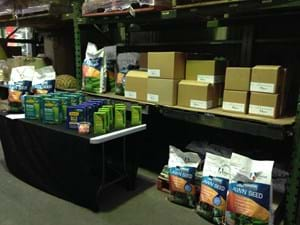 Great visit to Waratah Wholesale who distribute Advanced Seed's Range of Rapid Green Range of Products to nurseries, hardware stores and others in Tasmania.
This was their Hobart Open Day where they invite customers to view the current range of products while enjoying a BBQ lunch. Their major open day is in Launceston in July. Budget Blend 1kg is the main product seen in the nurseries.
Xavier College, Brighton Melbourne - Veracruz Couch
Has Legend Couch, wanting to get more consistency in their turf.
Oversowed December with Advanced Seed Veracruz Couch @ 75kg per Ha.
Oval was deeply dethatched and top dressed (prior – how long before?)
Application of Primo to give the Veracruz the best chance to establish.
Heavy rains Pre-Christmas may have caused some wash and puddling.
Germination occurred after 2-3 weeks in bare areas.
Difficult to see the seed where existing Legend has grown back.
Still in early stages
Extra Seed used in bare areas where the heavy rains washed away seed.
Casey Fields Ryegrass Overseed - Olympic Gold
The Main oval is a couch base. For this renovation they chose to oversow with Olympic Gold – a blend of three ryegrasses:
34% SR4600 Turf Type Ryegrass
33% SR4660ST Turf Type Ryegrass
33% Bonneville Turf Type Ryegrass