Parkseeds Production Visit Dec 2019
In early December, Advanced Seed in conjunction with Anco Turf embarked on road trip visit to Parkseeds in Mansfield.
Included on the tour were the leading racetrack managers from Melbourne's metropolitan racetracks. Along with Mick Ahearn from Advanced Seed were Bruce Stephens from Anco (our Bus driver for the day!), Liam O'Keefe from Flemington, Tim Bailey from Sandown, Marty Synan from Moonee Valley and Brett Thomson from Seymour.
The tour of the production facility was led by Shane Callahan with additional input from manager Scott Parks.
It was an interesting day with all of the group viewing the cutting, harvesting and the cleaning aspects of production.
Overall, the day provided a great insight into the process that goes with producing seed ready for sowing on their racetracks. See the video on our Advanced Seed Facebook page.
And what better way to finish up the day than a great lunch at the Mansfield hotel before heading back to Melbourne.
DLF Tour of NZ 2019
We love our annual trip to DLF Seeds NZ in Christchurch NZ and the trip this year was another great success. Joining us this year was Andrew Boyle, State Sales Mangager for GTS and Sean Towse from Statewide Turf Services.
We started the tour at the DLF Breeding station in Ryans Road, where we were shown the process of breeding new varieties of seed.
Next we visited the NZ Seed Laboratory and were shown how they test for purity and germination as well as testing endophyte levels and differences.
We were then shown the new "Nga Puna Wai sports facility in Christchurch, an amazing multi million dollar facility with Athletics, Rugby, Soccer and Hockey.
It was then onto Ashburton to visit with Ross, one of the farmers that grows seed for DLF. In this photo is a crop of SR4600.
Our last stop was the South Island Seed Dressing facility which is the largest seed cleaning and blending facility in the southern hemisphere.
Very informative, as always and a well planned trip, thanks to DLF!
Matt Scott
Territory Manager
Advanced Seed







Earthway Flex Select Range
The EarthWay EV-N-SPRED® FLEX-SELECT Series of adaptable Commercial and Professional broadcast spreaders. Using interchangeable trays, the F-Series models with hopper sizes of 36Kg and 59Kg, these units are ideal for any flowable material. To understand the models watch the quick video from Earthway.
F130 Broadcast Spreader: 59kg capacity.
F130T Towable Broadcast Spreader: 59kg capacity
F80D Broadcast Spreader: 36kg capacity.
F80PD Professional Series Broadcast Spreader: 36kg capacity.
F80SD Stainless Steel Broadcast Spreader: 36kg capacity.
---
Waratah Wholesale Product Expo 2019

Our valued client Waratah Wholesale in Launceston held their annual Product Expo Show for 2019 at the Country Club, Launceston.
The show is set up by their suppliers to exhibit their range for the upcoming Spring and Summer period.
Advanced Seed, as a Supplier to Waratah Wholesale had their range of Rapid Green Products on display.
Waratah Wholesale supplies to nurseries, hardware stores, landscapers and other businesses in the industry.
Advanced Seed's Rick Pullman had a great trip and thoroughly enjoyed catching up with the Waratah Wholesale team and other expo attendees.
Waratah Wholesale
76 Bathurst St
Launceston
Ph (03) 6331 3682
Waratah Wholesale
1A Tara St
South Hobart 7004
Ph: (03) 6623 7200
---
Albion Rovers Football Club - Brimbank Council

City of Brimbank soccer ground home of the Albion Rovers Football Club. The ground is a grand prix couch oversown with SR4650 late Feb.
As you can see mid July the fields are holding very well with good density and colour from the heavy riggers of winter soccer in Melbourne.
Parks manager Spiro and assistant Tyson are doing a great job with the fields.
To see all the images go to Our Gallery.
---
GIS Show February 2019 - San Diego

Mick had the pleasure of going to the GIS show in San Diego February 2019. He had the pleasure of meeting with our key suppliers and making new connections. Mick met with Earthway's John and Brian who we are the Australian Distributor for, looking at new products to bring to the market within the next 12 months like the Flex Select Range. He also spent time with Dr Rich Hurley who is the renowned breeder of 007 and 777 Bentgrass, fantastic mind with lots of great knowledge. Mick also spoke with Billy and Neil from Evergreen who supply our growth mats which have been very successful at major stadiums and golf courses. It was also great to catch up again with Dr Leah Brilman who was in Australia speaking at one of our Seminars.
Our major seed supplier DLF were prominent at the show and Mick was able to spend quality time with our key supply people to keep up to date with the turf grass breeding which we will bring to the market.
The GIS is a large show which has between 15,000 to 20,000 delegates go through each year. It takes approximately 2 days to completely get through. We try to attend the show every year as it is good to always be looking for new products and opportunities.
See all the photos here.
---
Lawn Tips Kentucky Bluegrass SR2100 Project

If you haven't found him online yet we'll introduce you now… Ben from Lawn Tips is a massive lawn enthusiast. His videos and photos online are inspiring people to up their game when it comes to their lawn.
Ben is a Greenkeeper in Orange, NSW and he's about to kick off a new project lawn for his brother using our Kentucky Bluegrass 2100. He'll be recording video diaries on the steps they take and the progress as the weeks go on. If you're interested follow online via Lawn Tips Instagram, Facebook or YouTube. Details are below.
Here's the first video on YouTube:
Instagram: http://instagram.com/lawntips
Facebook: https://www.facebook.com/lawntips
Website: https://www.lawntips.net/
Keep watching for more videos in the weeks to come!
---
Kikuyu Availability

We've had lots of calls and emails regarding the availability of Turbocote Kikuyu seed. As most of the industry will be aware, Kikuyu seed is in short supply at present.
We've received our stock. Get in touch via the button below if you'd like to enquire or order this popular Warm Season variety.
---
Welcome to the new Advanced Seed Website!

It's a fresh beginning online for Advanced Seed.
We've been working behind the scenes to plan a better, clearer website for our customers. We think it'll be much easier for you to find the information you need for your projects, understand how we can make it run faster, smoother and with a better end result.
We've got more information about our brands and every product we supply, whether it be seed, fertiliser, or accessories. We've also got examples of successful projects Australia wide, from small landscaping work to huge commercial turf projects. So you can see the results from our customers.
Our new website is much easier to navigate and will work on any device you prefer.
Click here to view all our products
Click here to find out more about our resident turf experts.
Click here to see Case Studies from start to finish.
All the best from the Advanced Seed Team.
Turbocote Technology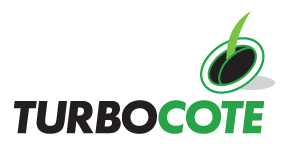 Advanced Seed is proud to introduce Turbocote: A new moisture absorbent, coloured seed coating on our Couch and Kikuyu Lawn Seeds. Turbocote consists of biostimulants as well as seaweed concentrate fertiliser to aid in nutrient absorption from the soil, develop strong roots and assist with stress recovery.
The coloured coating increases germination performance by retaining moisture around the seedling. Due to the rapid germination of our Turbocote varieties, it aids in establishing good ground coverage to prevent excessive weed growth.
Turbocote Couch grass is ideal for a drought resistant lawn this is capable of withstanding an Australian summer while flourishing with correct maintenance. Turbocote Couchgrass is a blend of hulled and unhulled Bermuda grasses that will establish rapidly in temperatures over 30 degrees celcius and will produce a course bladed grass that has good disease resistance and recovery.
Turbocote Kikuyu is extremely wear resistant and grows well where other grasses struggle. Once established Turbocote Kikuyu is very low maintenance and decreases water usage.
Turbostrike

We've developed a new flyer to explain exactly what our Turbostrike product is. You can easily see the features and benefits with some aerial shots of test plots comparing treated, untreated and coated Kentucky bluegrass seed.
Check out the flyer via the button below for yourself, but in a nutshell Turbostrike is a biostimulant and seaweed treatement that promotes rapid water absorption into the seed. It enhances the excellence of your seed's genetics, and is proven to:
Increase the speed of germination
Develop greater biomass more quickly
Promote greater tillering
Accelerate plant development
Elevate resistance to various plant stressors
Trials comparing seed treated with Turbostrike to untreated seed validate it's performance. Tall Fescue data is included in the flyer. To read the results click the button below.