Position Vacant: Advanced Seed Business Development/Sales Representative

30/05/2019
Business Development/Sales Representative
Based – Melbourne (head office location Campbellfield)
Advanced Seed a leader in the turf and lawn seed industry is seeking the services of a professional, highly motivated individual who demonstrates the capability of growing our distribution network throughout Australia.
This position offers an excellent opportunity for the right person to join our growing sales team and continue to grow our customer base.
Reporting to the Sales Director the successful applicant will be responsible for a determined sales region which will include Victoria and interstate regions.
Key Requirements
· Previous sales experience essential ( min 2 yrs.) , preferably in the turf industry.
· Excellent communication skills both verbal and written
· Experience in the use of Microsoft office and good general computer skills essential.
· Ability to identify and establish new business relationships along with servicing current company sales accounts
· Have strong technical knowledge relating to the professional turf market and associated industries.
· The ability to work autonomously with excellent organizational skills essential.
The position offers an attractive salary package including a motor vehicle allowance and sales incentive programmes.
Please forward applications to:
Sales Director
Mick Ahearn
mick@adseed.com.au
0408 877 016
Kikuyu Availability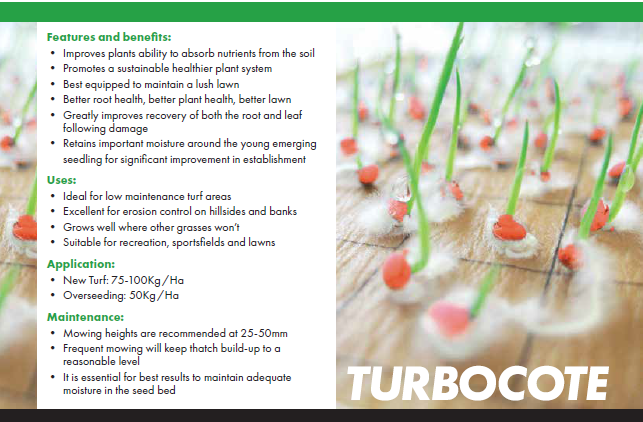 We've had lots of calls and emails regarding the availability of Turbocote Kikuyu seed. As most of the industry will be aware, Kikuyu seed is in short supply at present.
We've received our stock. Get in touch via the button below if you'd like to enquire or order this popular Warm Season variety.
Welcome to the new Advanced Seed Website!

It's a fresh beginning online for Advanced Seed.
We've been working behind the scenes to plan a better, clearer website for our customers. We think it'll be much easier for you to find the information you need for your projects, understand how we can make it run faster, smoother and with a better end result.
We've got more information about our brands and every product we supply, whether it be seed, fertiliser, or accessories. We've also got examples of successful projects Australia wide, from small landscaping work to huge commercial turf projects. So you can see the results from our customers.
Our new website is much easier to navigate and will work on any device you prefer.
Click here to view all our products
Click here to find out more about our resident turf experts.
Click here to see Case Studies from start to finish.
All the best from the Advanced Seed Team.
Turbocote Technology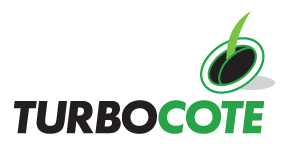 Advanced Seed is proud to introduce Turbocote: A new moisture absorbent, coloured seed coating on our Couch and Kikuyu Lawn Seeds. Turbocote consists of biostimulants as well as seaweed concentrate fertiliser to aid in nutrient absorption from the soil, develop strong roots and assist with stress recovery.
The coloured coating increases germination performance by retaining moisture around the seedling. Due to the rapid germination of our Turbocote varieties, it aids in establishing good ground coverage to prevent excessive weed growth.
Turbocote Couch grass is ideal for a drought resistant lawn this is capable of withstanding an Australian summer while flourishing with correct maintenance. Turbocote Couchgrass is a blend of hulled and unhulled Bermuda grasses that will establish rapidly in temperatures over 30 degrees celcius and will produce a course bladed grass that has good disease resistance and recovery.
Turbocote Kikuyu is extremely wear resistant and grows well where other grasses struggle. Once established Turbocote Kikuyu is very low maintenance and decreases water usage.
Turbostrike

We've developed a new flyer to explain exactly what our Turbostrike product is. You can easily see the features and benefits with some aerial shots of test plots comparing treated, untreated and coated Kentucky bluegrass seed.
Check out the flyer via the button below for yourself, but in a nutshell Turbostrike is a biostimulant and seaweed treatement that promotes rapid water absorption into the seed. It enhances the excellence of your seed's genetics, and is proven to:
Increase the speed of germination
Develop greater biomass more quickly
Promote greater tillering
Accelerate plant development
Elevate resistance to various plant stressors
Trials comparing seed treated with Turbostrike to untreated seed validate it's performance. Tall Fescue data is included in the flyer. To read the results click the button below.